Mentor Training at DBEC
18 Sep 2021 by Megan Woolley Programme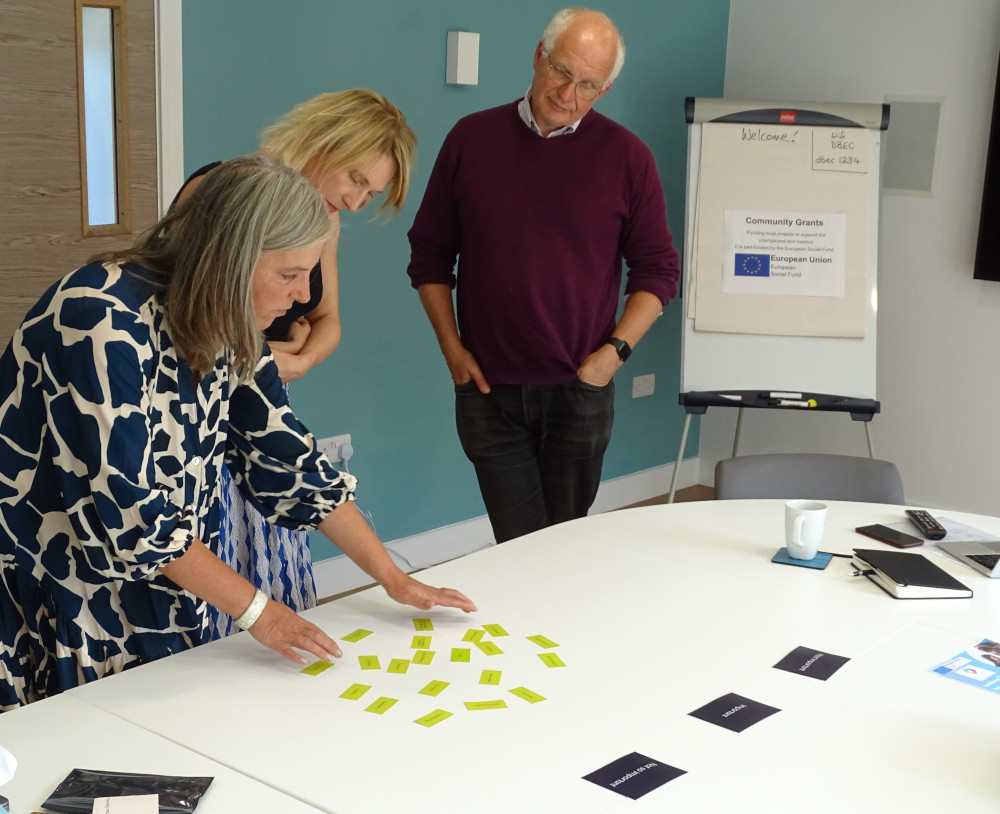 And we're off!
We've had a great start to our new European Social Fund project. This Friday, some of our mentors joined us for training and an introduction to the new programme.
Each mentor has offered to volunteer their time and experience to give personalised support through meetings and discussions with participants over the course of the programme. Alongside the various masterclasses on offer, we hope this will enable participants to develop their confidence and skills in finding employment, education or training.
In a room overlooking the pond at the Devon Business & Education Centre, we spent the afternoon looking at what it means to be a good mentor, discussing how to engage with participants, and enjoying the beautiful view! There was a great discussion on how to balance what we decided were the two key features of mentoring: to support and to challenge. And we all agreed that trust and good communication to build rapport are at the heart of what we do as the Devon Business & Education Trust.
We now look forward to welcoming participants on the programme!
If you would like to become a mentor, please get in touch via our email: team@dbetrust.co.uk
If you are interested in joining our programme please see the link available below.
For more information, visit: https://www.dbetrust.co.uk/programmes/careermentoring/
Search blog
Post categories
Recent posts
Archive posts